Amazon Dropshipping is a simple method for selling products that you do not have to stock in your warehouse. In this article, we will discuss what dropshipping is, how it works and why it may be right for your business.
Amazon is a giant e-commerce marketplace in the world. It's accessible to anyone, anywhere, as well as allows sellers from anywhere in the world to take their business online by providing a platform for them to sell their products. This is why we think Amazon dropshipping can be one of the best ways to make money online if you know how it works and how to implement it properly.
Amazon dropshipping has become so popular, that you can find videos and instructions on how to do it. But does Amazon dropshipping work? This guide will explain everything regarding dropshipping, including how to get started, what your costs are, how much profit will you make as a dropshipper, and more – let's dive into all the details!
The main topics we will cover here are,
What is Amazon?
What is Dropshipping?
Is it Legal to Dropship on Amazon?
What is Amazon?
Founded in 1994, Amazon is an e-commerce giant with a worldwide presence. It sells products direct to consumers through its own website and also has an extensive third party marketplace. Amazon launched its Fulfillment by Amazon (FBA) in 2005 and later expanded it to its international market.
What is Dropshipping?
Before discussing Amazon dropshipping, let us give you a quick overview that how dropship works in general.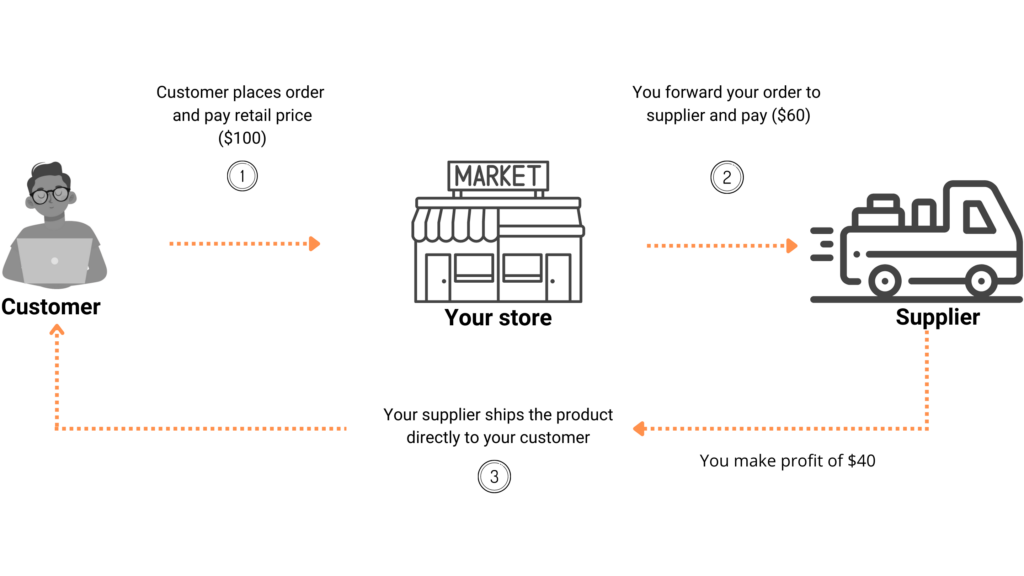 Dropshipping is a strategy to sell products from your eCommerce website directly to customers. The beauty of this business model is that you don't have to have any inventory at all! This creates an entirely new selling channel for merchants to use, without the need for massive inventory management and storing goods in their warehouses. It's perfect for sellers who want to avoid using their resources or keeping up with large orders from clients.
Is it legal to Dropship on Amazon?
So, lets discuss that how can one do dropshipping on Amazon. Many sellers on Amazon prefer sending out the packages to customers by themselves and Amazon allows that practice.
Before starting dropshipping on Amazon one must study the Amazon Dropshipping policy.
So, the answer to the above question is Yes. Once can do dropship on Amazon as long as you play by the rules. Which are as follows:
One must be the seller of the record. Which means that you should have the proof that you shipped out the package by yourself not by any other means.
Recognize yourself as the seller of your items on all slips and other data included.
Be liable for tolerating and handling client returns of your items.